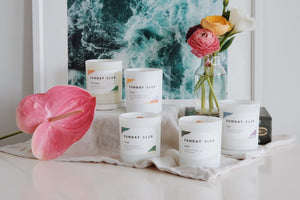 Wooden wick candles hand poured in Brooklyn with a natural blend of coconut and soy wax.
Inspired by moments that let you create space for yourself — because Sundays are meant for doing things that light your fire.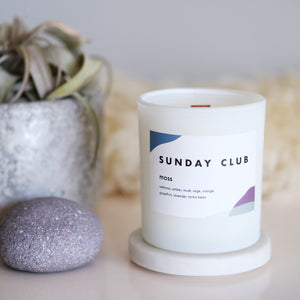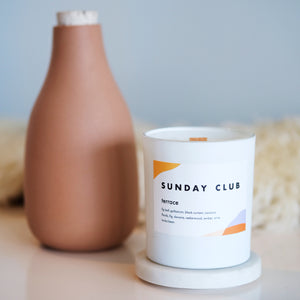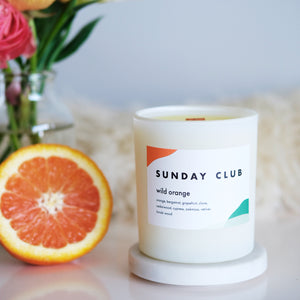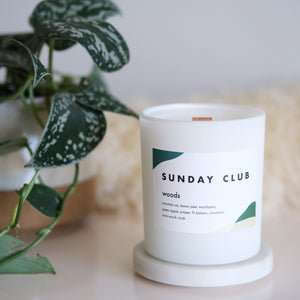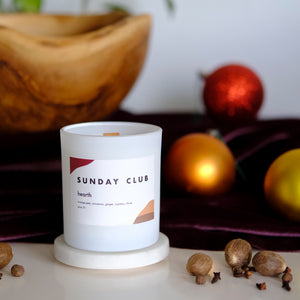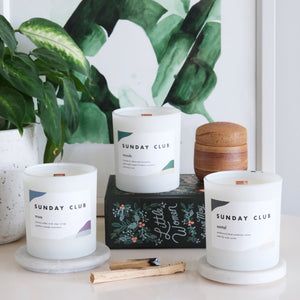 Care for your candle
All good things take time. 
Your first burn should be at least an hour. Wax has a "memory," so your candle may tunnel if you don't let the wax melt all the way to the edges. So settle in! Sundays are meant to be enjoyed.
Keep things trim. 
Trim your wick to 1/8" - 3/16" before each burn. If the wick is too long, the flame may dim or even extinguish.
Be present. 
Always keep burning candles in sight; do not leave your candle burning for more than 4 hours at a time; never burn your candle on or near anything that could catch fire; keep burning candles out of reach from children and pets.